Privacy Policy at 4rabet BD
Our company is an official representative of the betting service as we comply with the laws and general regulations on the processing of personal user data and other legislation in this field applicable in the government of Curacao. In this regard, our company has developed a general Privacy Policy 4rabet, according to which we have the full and exclusive right to process, store, collect and protect customers' personally identifiable information.
It is therefore essential that you read this and the current Privacy Policy before using our online platform.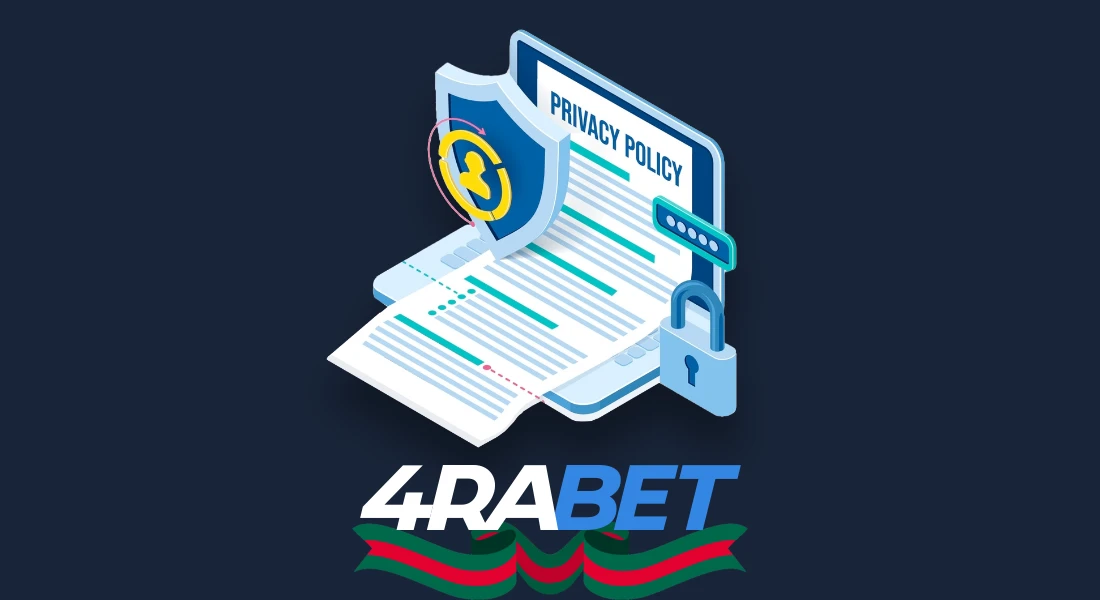 User Information Collection
To provide services, improve customer service and identify individuals, the company requests the information necessary to fulfill these obligations. It is collected, stored, and processed under applicable laws and policies.
When you visit the 4rabet and create an account, we automatically view, store and request certain details:
Identification information: full name, date of birth, email address, age, and so on;
Transaction history;
Location;
Browser/device usage history, logins, and other traffic information;
Correspondence in live chat, email, and so on;
Identity verification documents: passport photos, bank cards, utility bills, receipts, and so on.
Thus, we have the full and exclusive right to request all of the above data from our players.
Main Goals of Data Collection and Processing
By current and applicable laws, the legislation of Curaçao, as well as our privacy policy to improve customer experience on the platform and to modernize the betting services we provide, personal data will be used for explicit, specific, and legitimate purposes:
Prompt processing of transactions and providing information about additional products and services;
Compliance with applicable laws;
Combating terrorism and money laundering;
Eliminating fraudulent and illegal activities;
Providing timely support on any issue;
Monitoring money laundering activities through our platform;
Analyzing statistics about customer activity;
Identifying user preferences through surveys;
Providing complete details of our current partners;
Marketing communications and advertising.
Our general obligations include comprehensive data verification, also using KYC before entering into a business relationship with a customer to prevent any illegal actions. In addition, we comply with generally accepted legal obligations to which we are subject.
Advertising Info
For our customers to receive messages about new products, services, promotions, and bonuses, we send advertising notifications to the Email address or phone number specified by the user when registering at 4rabet. By signing up for the platform you give your consent to receive promotional notifications. You can disable this feature in your account settings or contact support.
Disclosure of Identity
According to this 4rabet Privacy Policy, we are not allowed to transfer and sell personal data to third parties. However, we may do so legally when passing it on to business partners, parent companies, subsidiaries, and so on. In addition, if required by law, that is, with the consent of a legal entity, law enforcement agency, or with a warrant, we may disclose certain details if it is not contrary to our policy.
Thus, disclosure of personal data may be in cases where:
As required by law;
To comply with legal obligations to appropriate licensing or regulatory agencies;
To protect the interests of the company;
When necessary to share with deposit and withdrawal systems to facilitate transaction procedures;
When agreed by the players;
When required by software vendors to perform tasks.
If there is a structural change, a merger or acquisition by more powerful competitors, or a collaboration with them, your information will be transferred to the relevant platforms. In doing so, you will always be informed of any changes. In addition, all employees, from analysts to managers, sign formal non-disclosure agreements, as they have full access to your profile to perform their duties.