Responsible Gambling at 4rabet Bangladesh
To play safely and comfortably on 4rabet's online platform for real money, you need to adhere to the rules of responsible gambling, which are spelled out in our customer service policy. A responsible approach to betting is important because sometimes you can get carried away with the game and lose control of your emotions under the influence of gambling. It is our main duty to protect our users so that they do not have problems with gambling. It is also inadmissible to create an account and play on our platform for anyone under the age of majority.
According to the rules of responsible gaming, we do our best to ensure that the site's gambling services are safe. We have an internationally accepted responsibility policy, so we do our best to make sure that gaming is fun for you and does not become a problem.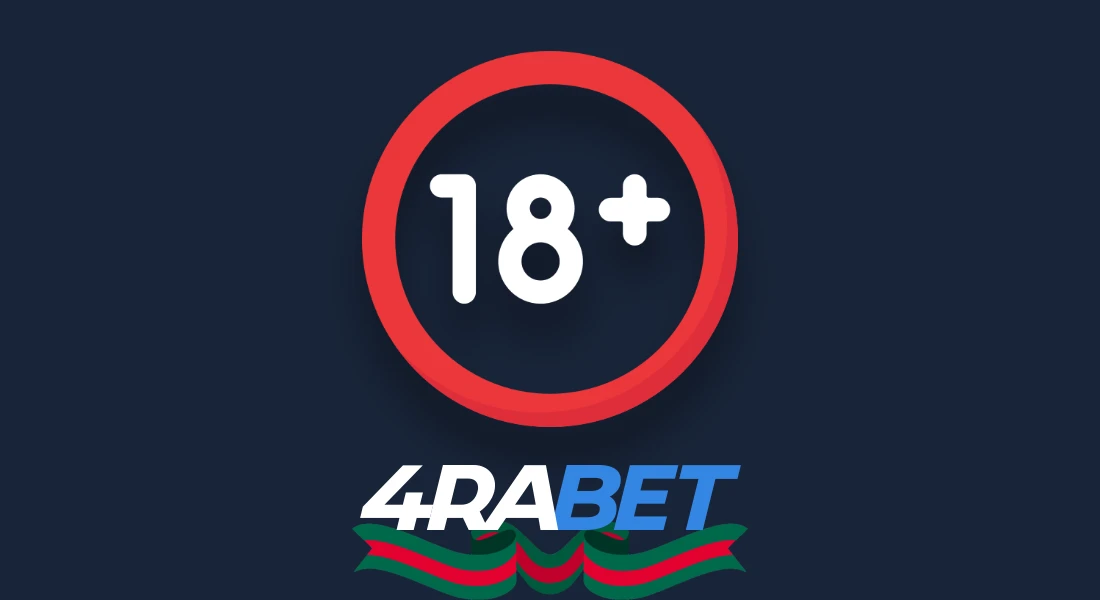 The Main Rules of Responsible Gambling
You must remember that gambling is a form of entertainment. Players must play responsibly, and we, in turn, are obliged to warn you of the possible risks. In addition, our platform has a control service that monitors your activity here.
To avoid any problems, we would like to remind bettors of a few important things.
Betting is for individuals at least 18 years old. Our platform does not provide services to persons under the age of majority under the 4rabet policy and the laws of the region. We reserve the exclusive right to block your profile or cancel your account if we suspect a violation of this rule;
Betting is a hobby. You should not treat betting as your main source of income, as the game is a way of entertainment and recreation. If you find a problem or addiction, you need to reduce or eliminate time spent here, or seek professional help, because later it will adversely affect relations with your family, at work, and other aspects of life;
Controlling Emotions. When you create an account on the site, the company is not responsible for your money and your actions. Make bets only on the amounts that will not lead to financial losses, and with a sober mind. Do not give in to the excitement, as it can lead to mental deterioration;
Risk Factor. We do not guarantee a clear win, because no strategy will give a one hundred percent result. At the same time, we do not distort the real information and use only reliable advertising and marketing tools.
Before starting to play at the 4rabet BD, you should read our rules. Also, familiarize yourself with the local laws and requirements of the territory you live in. Remember, if you encounter any obvious problem or addiction to online betting, you can always seek help from our qualified experts at any time. 
The rules of responsible gambling are the foundation of your safety.